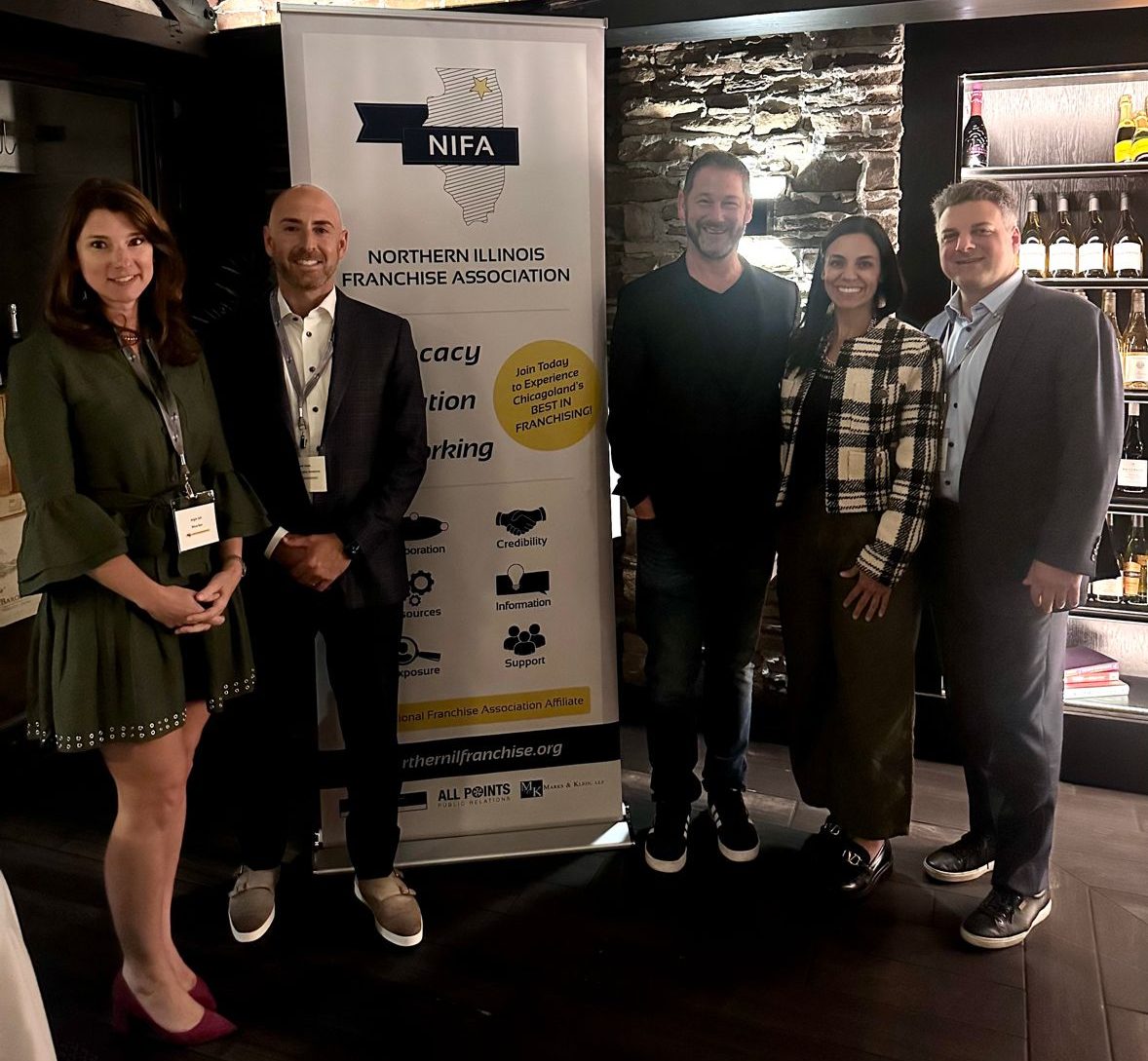 NIFA Q3 2023 | Leading an Industrywide Movement Featuring Geoff Alexander, President & CEO of Wow Bao
At the recent Northern Illinois Franchise Association's (NIFA) Q3 gathering, Geoff Alexander, President & CEO of Wow Bao and Managing Partner with Lettuce Entertain You Enterprise (LEYE), led an inspiring presentation on the invaluable lessons he's learned and the mentors who have guided his career and Wow Bao's success.
During his 30-year tenure with LEYE, Alexander has worked on numerous restaurant concepts, ultimately landing at Wow Bao, an Asian fast-casual restaurant. Here, he revitalized a struggling organization and grew it into a nationally recognized omni-channel brand. Today, Wow Bao's footprint extends nationwide with over 700 virtual restaurants, 5,000 grocery stores, airports, universities, hotels, brick & mortar, e-commerce and even hot-food vending machines.
One of the key factors driving Wow Bao's success is its commitment to technological innovation. The brand continues to lead the way in the quick service sector by leveraging cutting-edge technology to enhance customer experience and streamline operations.
In his presentation, Alexander also recognized the pivotal role of mentors and the invaluable lessons he's learned throughout his career. From his early days working at a local grocery store to his tenure with LEYE, Alexander's journey has been shaped by the guidance and wisdom of key figures in the industry.
Geoff Alexander's journey from LEYE to Wow Bao is a testament to his visionary leadership and strategic prowess. Under his guidance, Wow Bao has not only overcome challenges but has emerged as a trailblazer in the restaurant industry.
We'd like to extend a huge thank you to Geoff and our sponsors, Plante Moran and Specialized Accounting Services, for making this event possible. To continue nurturing these connections and facilitating the exchange of best practices, we invite all attendees to follow our NIFA LinkedIn page.
As we look forward, NIFA has exciting plans for upcoming events in Q4 and beyond. If you are interested in sponsoring an event or have a topic suggestion, please reach out to Lauren Izaks. Your support and ideas are highly valued.
For more information about our organization and to stay updated, please visit our website at www.northernilfranchise.org.
About Our Panelist
Geoff Alexander, President and CEO of Wow Bao and Managing Partner with Lettuce Entertain You Enterprise
Geoff Alexander is the President and CEO of Wow Bao, a Lettuce Entertain You Enterprises affiliated Asian fast-casual concept. He also maintains his role as managing partner with LEYE. During his more than 30 years with LEYE he has worked on the implementation of various restaurant concepts within the Chicago-based company. Always an innovative leader in technology, Geoff brought his expertise to Wow Bao in 2009. His knack for industry disruption was evident through a series of initiatives that put the concept on the cutting edge of restaurant technology.
About Our Sponsors 
Plante Moran
Plante Moran is among the nation's largest accounting, tax, consulting, and wealth management firms and provides a full line of services to organizations in the following industries: manufacturing and distribution, financial services, service, healthcare, private equity, public sector, real estate, construction, and energy.
Specialized Accounting Services
Specialized Accounting Services is a CPA firm focused on Accounting, Tax and Consulting services for franchisees, promoted via franchisors. SAS adds value to the franchise by providing benchmarking, consistency and timeliness for the franchise.