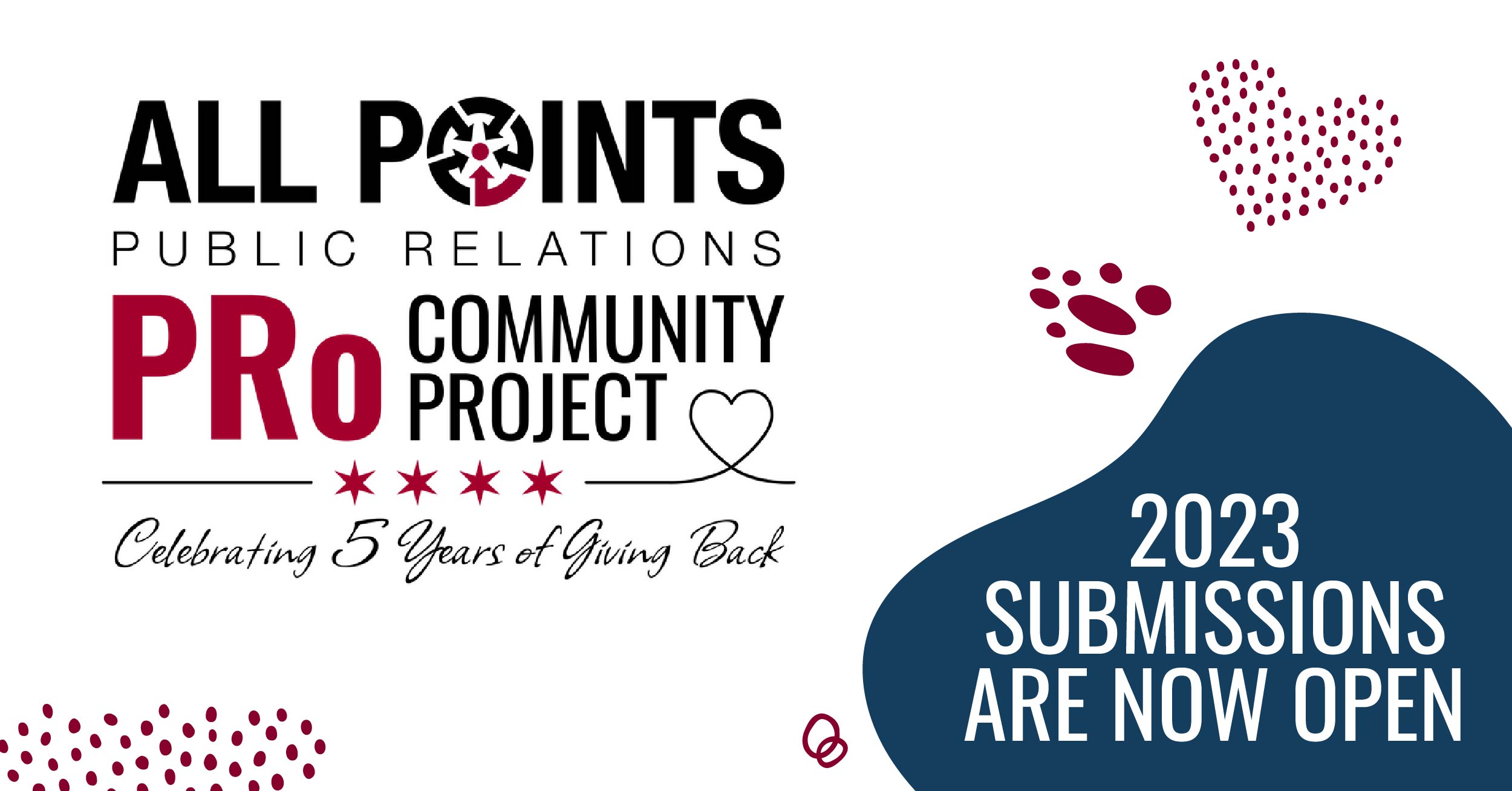 All Points Public Relations' PRo Community Project: Driving Positive Change for Chicagoland Nonprofits
At All Points Public Relations, our dedication goes beyond providing exceptional integrated public relations services to our clients. Our commitment to philanthropy is at the core of who we are as a company. That's why we firmly believe in giving back to our communities and making a positive impact by using our agency's expertise to create meaningful change.
Over the years, we have been privileged to work with remarkable nonprofit organizations and contribute to their missions through our annual PRo Community Project. For five years and counting, we've had the privilege of providing three months of pro bono services to deserving Chicagoland nonprofits—helping them raise awareness, increase membership and drive fundraising for their important campaigns.
Through the PRo Community Project, we have partnered with incredible organizations such as Culinary Care, Kidz Express, Erika's Lighthouse and March Fourth, all of which are making a significant impact. We have witnessed firsthand the power of our integrated PR support in amplifying their messages and furthering their missions. Being able to lend our expertise in areas such as publicity, social media, graphic design, and content marketing has been an honor and a source of immense pride for our team.
In 2022, we supported March Fourth with media relations support in their mission to pass the federal assault weapons ban following the tragic July 4th mass shooting in Highland Park. It was an honor to play a role in their important mission and secure national and regional media coverage with outlets such as Chicago Tribune, NBC Nightly News, Bloomberg, Yahoo, among others.

Applications are Open for the Fifth Annual PRo Community Project 
We're thrilled to kick off submissions for our fifth annual PRo Community Project. From August 1 to 31, Chicagoland-based nonprofits can submit their application, which serves as an open invitation to share why and how an organization could benefit from the donated services to be provided—publicity, social media, graphic design, and content marketing. Our team will evaluate entries based on the anticipated positive impact of the integrated public relations services awarded, relative to awareness, membership/volunteerism and fundraising.