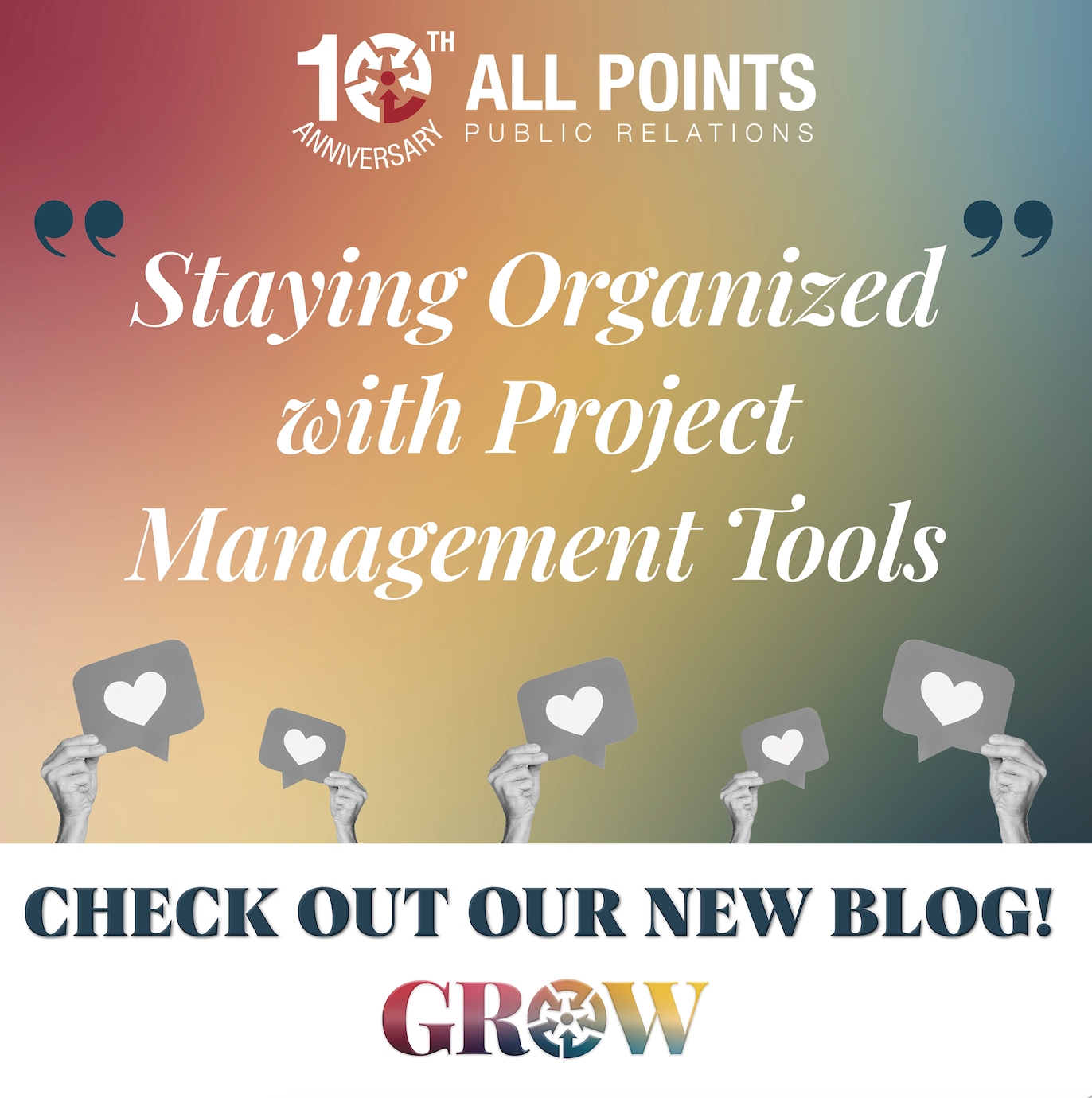 VP Volume 1: Staying Organized with Project Management Tools
When you're balancing multiple projects, clients and teams, you can find yourself bombarded with incoming everything — emails, texts, calendar reminders, "quick questions."
Being organized is all about how you handle all those requests, conversations and questions, so you can maintain your workflow and deliver projects in a neat and orderly fashion.
With so many projects going on simultaneously, organization is key to making sure our agency is running effectively and efficiently. Among all the ways our team stays organized, the star of the show is Monday.com.
Here's how All Points has stayed organized with systems and processes:
1. Implement a Project Management Software
A good project management tool makes planning executing and monitoring project progress a breeze. They create a transparent record of where items stand and who is doing what and when.
Monday.com is a work operating system that powers teams to run projects and workflows with confidence. It's a simple but intuitive work OS for teams to shape workflows, adjust to shifting needs, create transparency and connect collaboratively.
2. Create a Project Plan
The first step to being organized is getting organized. Laying the groundwork upfront is key to success. For each client campaign, our agency outlines the timeline in Monday.com, assigning roles and responsibilities to meet the objective.
3. Work Within Deadlines
Set due dates not only for overarching goals but individual deadlines. Each deadline holds you and your team accountable for the work you're doing every day. It guides your daily to-dos and gives a clear picture of what is needed and when.
Did you catch Monday.com's feature at the Super Bowl? Our team was pretty starstruck:
Bailey Hewitt is the Vice President of Sales & Strategy at All Points Public Relations, a franchise-focused PR agency based in the Chicagoland area, www.allpointspr.com.