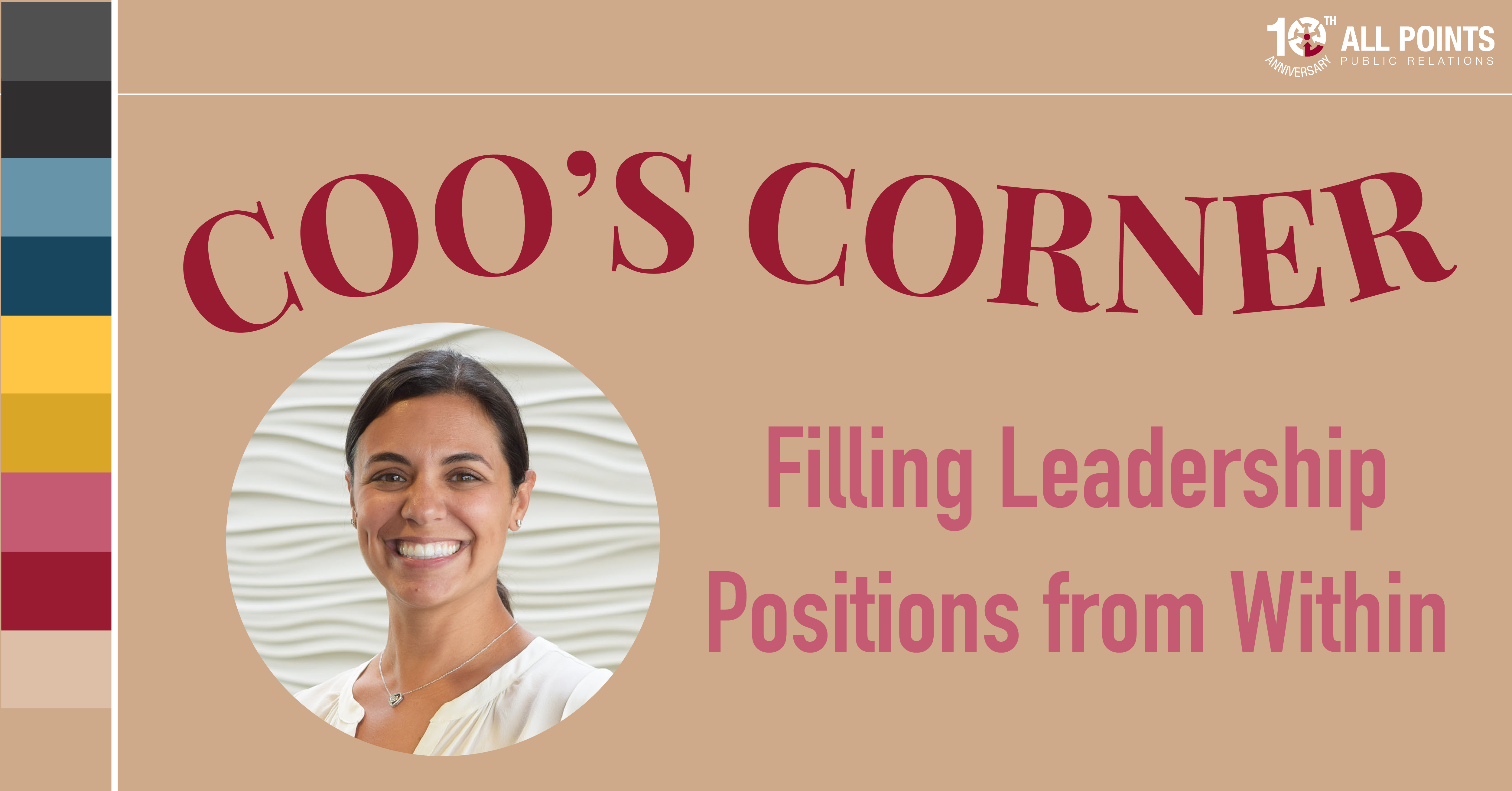 COO's Corner: Filling Leadership Positions from Within
Nothing is more vital to a company's long-term health than the cultivation of its future leaders. Not only does leadership development boost employee engagement, great leaders attract, hire and inspire great people.
This mission reigns true at All Points, where 100% of our senior staff started as an entry-level associate. We believe in fostering the development of our staff through educational opportunities, mentorship program and opportunities to develop within their careers.
Part of what I believe allows us to stand out from other public relations agencies is our non-competitive culture. At All Points, promotions and raises are earned based on merit. You don't have to wait for someone to leave or a position to open to take on a larger role.
In fact, our Vice President of Sales & Strategy, Bailey Hewitt, began her All Points career seven years ago as a PR associate. Her continued desire to grow her skills, take on new challenges and demonstrate leadership on several levels, cementing her path in the agency.
Through continued education, our agency encourages the professional development and growth of our staff. Several team members have had the opportunity to attend conferences to better their skillset and network with industry professionals.
When an organization promotes from within, no matter the level, employees can see that their input and experience are truly valued. It's a positive signal to entry-level employees interested in furthering their careers.
Did you know we're hiring? Take a look at our current openings here.
Lauren Izaks is the COO and executive vice president of All Points Public Relations, a franchise-focused PR agency based in the Chicagoland area, www.allpointspr.com.