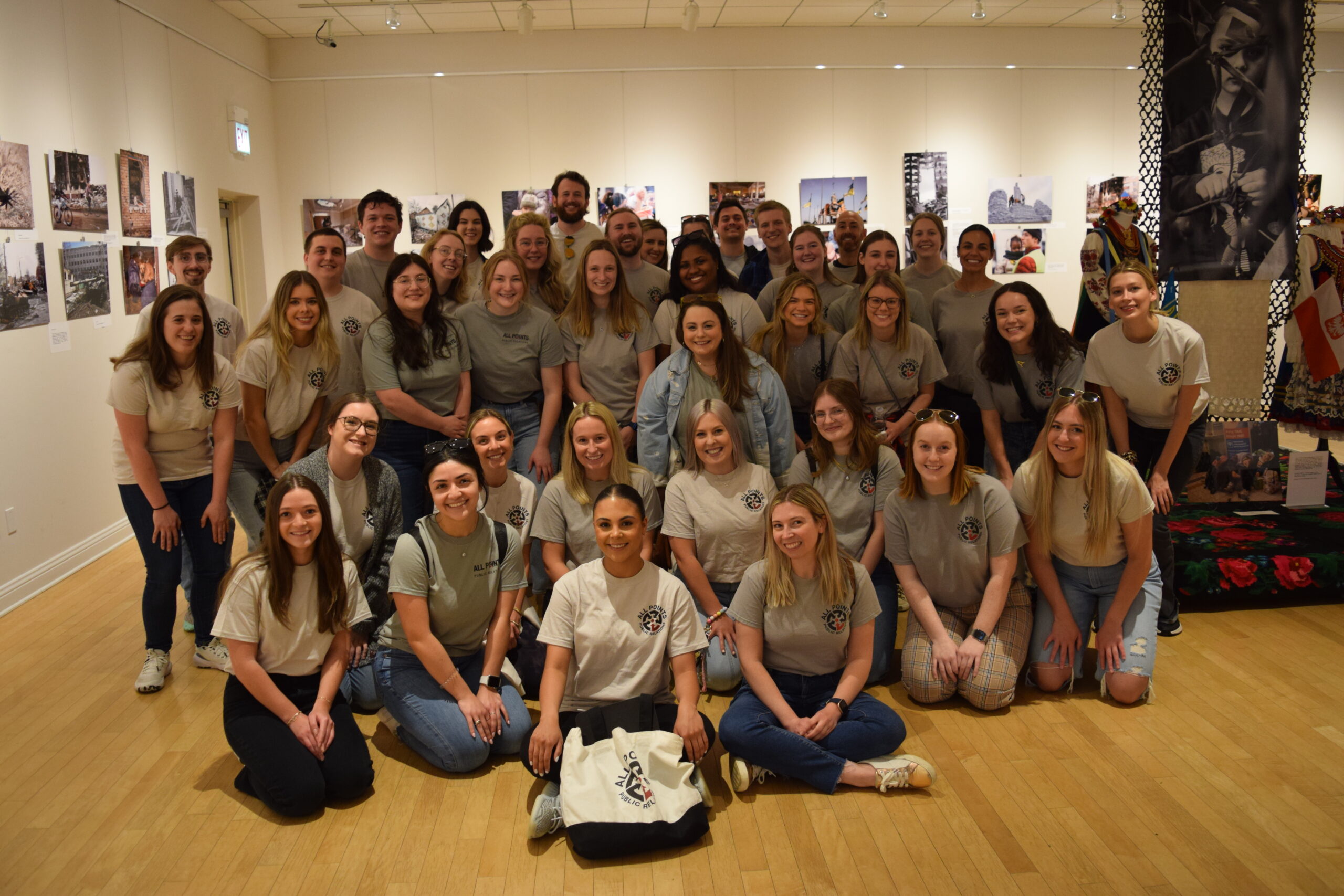 United with Ukraine: All Points PR Supports Ukraine Through Positive Impact

Lauren Izaks
May 26, 2022
Due to the current situation, the All Points PR team recently visited the Ukrainian National Museum of Chicago, educating ourselves as Ukraine continues to face ongoing war.
Celebrating 70 years within Chicago's Ukrainian Village, the museum is a cultural epicenter of documents, artifacts and records related to the country's rich history, culture and immigration experience.
With the mission to preserve and share Ukrainian culture, the collection is comprised completely of donations of items brought to the United States. Its latest exabit includes dozens of photos from Ukrainian photojournalists, showcasing the devastating destruction as the Russian conflict continues.
Thank you to the Ukrainian National Museum of Chicago for hosting us and sharing more about your enriched culture. Our agency is proud to support Ukraine and have the opportunity to educate ourselves on the country's history and impact on the present day.
Check out All Points PR on Facebook, Twitter and Instagram to keep up with the office, and click here to learn more about the Positive Impact program.