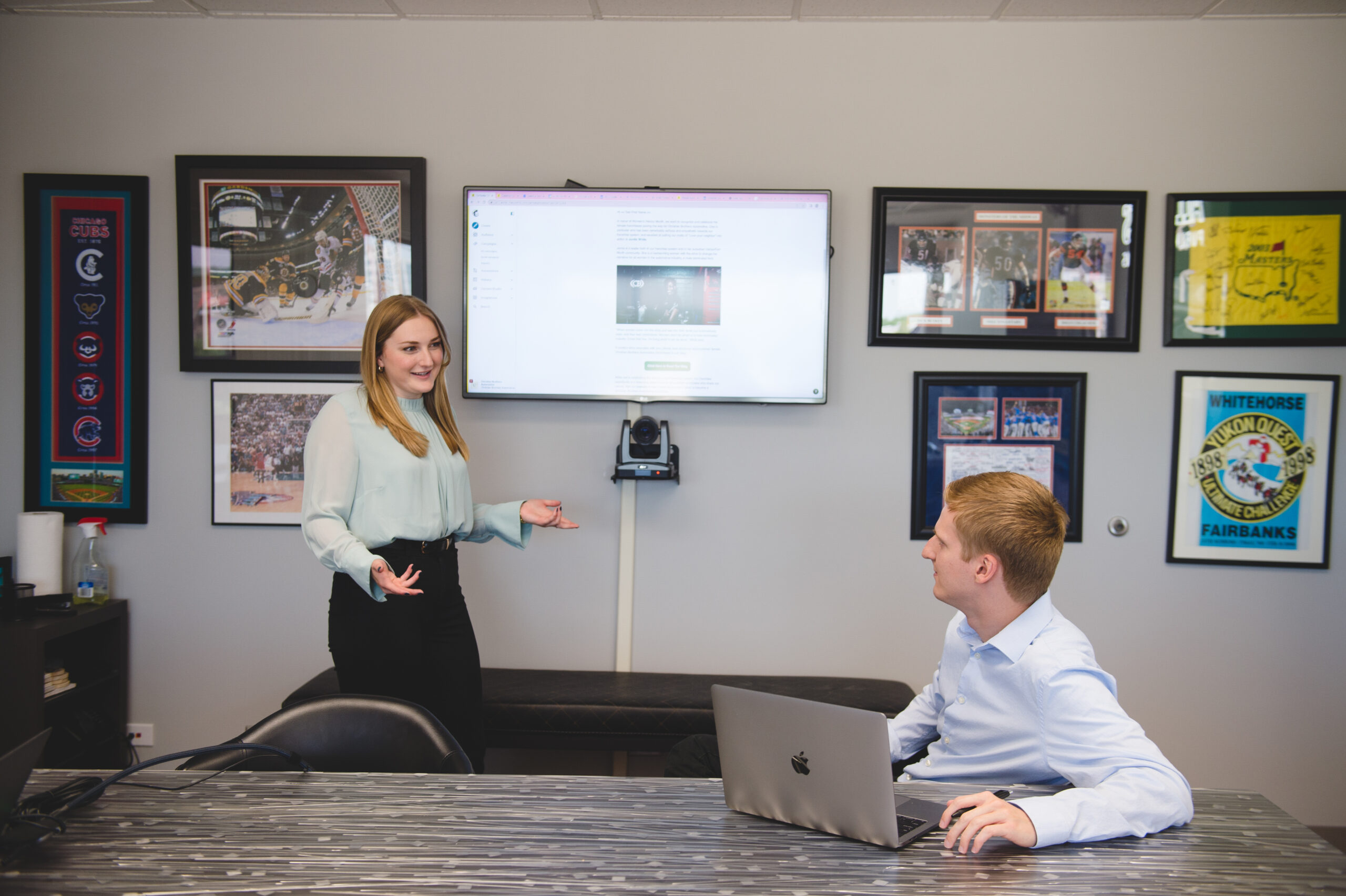 SEO 101: How to Optimize Your Website Content with Keywords
Many joke that SEO can often seem like it stands for "Something Everyone Overlooks." As marketers, it feels like we're always chasing endless Google algorithm updates. And if we fail to do so, we risk our content not being visible to our intended audience.
Once you have a well-optimized website with relevant keywords sprinkled seamlessly throughout the content, you'll start to see improved traffic over time, and in the end, more customers. Let's break down the basics of SEO and how franchise brands can optimize their websites.
What is SEO?
In simple terms, Search Engine Optimization (SEO) is the process of improving your content (such as blogs, website copy and digital ads) to increase its visibility when people search for products or services related to your business on Google, Bing and other search engines.
What are the types of SEO?
When we talk about SEO, there are three different types: on-page SEO, off-page SEO and technical. But what exactly is the difference? Here's a snapshot:
On-page: On-page SEO refers to any content you control and implement into your site. More or less, on-page SEO is the practice of optimizing your web page's content for both search engines and users. With on-page optimizations, you're aiming to make your website more fluid and valuable to users. Some examples include incorporating target keywords in original blogs and site content to increase search rankings (We'll get into more detail about this later on).
Off-page: Off-page SEO includes all of the "behind the scenes" activity on your website. In other words: off-page SEO is all the stuff that you do off of your site to get Google and other search engines to see your website as trustworthy. This may include managing backlinks from authoritative sources to boost site authority. Without Off-page SEO, your site might struggle to outrank other websites with higher authority and better accessibility.
Technical: Technical SEO refers to the process of optimizing your website so that Google and other search engines are able to interpret it efficiently. (I.e., site speed, duplicate content, ensuring site is mobile friendly Usually, the goal of technical SEO is to ensure that the security and structure of your site meet the expectation of search engine algorithms, and is rewarded in search results accordingly. Your content might be thorough, useful, and well-written, but if it's difficult to navigate or hard for search engines to find, very few people will ever see it.
How to Incorporate SEO?
Before diving into writing, it's crucial to begin your writing process with intent. Start by asking yourself, what are consumers looking for in their search? How can your brand provide a solution?
Once you've determined your target audience and their web searching behavior, you can begin pulling relevant keywords through Google Keyword Planner or Google Analytics. Some examples include:
Smoothie place near me
Pizza franchise
Restaurant franchise
In order to optimize your content, you need to naturally include those keywords in relevant pages on your site. This can include the title, headings and descriptions. You can also update older content to incorporate those phrases.
However, this doesn't mean overwhelming your copy with every keyword. Keyword stuffing will come across as spam and penalize your website. A general rule of thumb is to include the targeted phrases twice throughout the copy, aiming to use the keyword within the first 100 words to reassure Google that the page is in fact about that topic.
Prioritize the Reader Experience
Ultimately, we must continue to consider our visitor's user experience. While optimizing your website sounds scientific, remember the goal is to provide the best user experience possible with relevant and informative content. To learn more about our content marketing services and how we can help optimize your website, reach out to a member of our team.
In the meantime, be sure to check out All Points PR on Facebook, TikTok and Instagram to keep up with the office.